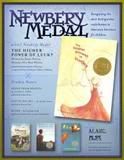 My panel talk on Friday at the upcoming NCTE conference is on book challenges. When I was first asked to do this, I responded that I was honored to be asked, but to my knowledge RULES hadn't gone through a censorship challenge. But the coordinator said they took a broader view of the subject than that and asked me to talk about two things.
First, I'm talking about how I was affected as a Newbery Honor author the year THE HIGHER POWER OF LUCKY won the Newbery medal. So I have the story to share about how Kirby, Jenni, and I wrote
a statement of support
for Susan's lovely book and had it published in various journals and on websites. In preparing this talk, it was fun to reread our emails back and forth as we put that statement together.
But they've also asked me to talk about a marketing blurb written about RULES that offended autism groups and how I handled that difficult situation. So I've spent the last few days reading through hard, angry, and sometimes heartbreaking mail. Most authors who write about serious subjects will make some people angry or hurt, and I am no exception. Of course, to illustrate that challenge, I also need to talk about my family because most of the high school teachers will probably not know my book at all.
So this an emotional topic for me, and I'm glad to have my 30-minute presentation firmly in place now.
My positive mail outweighs negative mail by far, though. So in thinking of a way to bring the presentation to a close, I've decided to read a few letters from children and to tell a couple small stories about my own teachers and reading. My teachers are a big reason I am a writer today.
One of the stories is of my third-grade teacher, whom I adored. Her name was Mrs. Keitt, and she read to us every afternoon. She let us draw while we listened, and she was the first teacher I ever had who dared to let us know her as a person. She wanted a kitten and got one that year. She told us funny stories about her husband. She loved the songs in the "The Sound of Music." And she read us books that opened the whole world for me that year.
I especially remember one book, not because of the book, but because of her. She was reading to us and suddenly, she started crying. I had never seen a teacher cry before. A book could do that? I was very struck that day by the raw power of words. So much that I stopped drawing and could only stare at her. My heart broke with hers that day, and I was never completely the same.
Today, when teachers tell me that they became teary reading RULES to their classes--I see Mrs. Keitt in my mind. And I hope that maybe there was one child in that teacher's room who will be changed forever by seeing his/her loved teacher moved to tears by words--just as I was.
Last night, I went to dowload an image of that book's cover. I haven't seen that book in
decades
, but the image immediately hit me, both because of the Newbery Honor seal and for the memory of seeing that cover, all those years ago.
It made me want to whisper a word into my third-grade ear.
"Someday."